Financial Education As Innovated Strategy For Saturated Market
Hi Rubikators! If you are receiving this email it is because in some way you subscribed to our newsletter or you were simply added by our CEO (Pedro Hernandez), with the aim of introducing you to a new concept for the cryptocurrency market.
Through this article we want to introduce ourselves. We had never done it for the reason of always keeping them informed of the crypto market primarily.
Basically, we want to tell you who we are, we do actually, why we do it and where this movement is generating an active community within a saturated market emerged.
Who Are We And Where Are We Going?
We know that many people who are not knowing now are wondering who we really are. Today we want to answer that in a few words.
In a few words we are and we want to be a☀️Smart Financial Markets Research Center to bring to pass knowledge through the best Strategies, News, Reports and Stats for an active community that achieves excellent results☀️.
This concept stems from the need to educate and keep informed investors in financial markets.
Seeing this need to educate and inform, we want to offer an alternative means and a communication channel to have the best trade, investment care and risk management strategies, in order to obtain good results.
We believe that in the near future we can expand our services to other financial markets. For now we are complying with the cryptocurrency market, which being saturated in some aspects, still represents approximately 10% of the financial markets.
Why Do We Do Our Work?
We have the desire to generate an active and exclusive community for financial markets, including the cryptocurrency market, in line with the creation of financial and educational content, reports, news, strategies and opportunities to trade, and the creation of knowledge in general.
We believe faithfully, that despite all the difficulties, the most important thing is education and knowledge creation to make excellent decisions when investing, whatever the market.
That is why we want to do this differently and with an innovative way, that makes people feel in tune with the financial markets through personal opinion and the release of relevant information.
How Do We Want To Do Our Work?
We want to do things with love, transparency, responsibility, joy, protection, care and honesty. Integrity as the main factor of motivation and good service.
We want to be radiant in everything we do and offer.
What really moves us is to be faithful, honest, wise, useless, doing things creatively to be able to educate people so that they can obtain better knowledge and decisions in the financial markets.
Future Services We Are Studying
We want to cover and document most financial markets. At the time this article was written, the possibility of opening services for the Forex Market was being studied.
For now, we believe it is important to cover the cryptocurrency market. But when we expand markets, by hiring some of our premium services, they will also have access to them in the market that the user wants.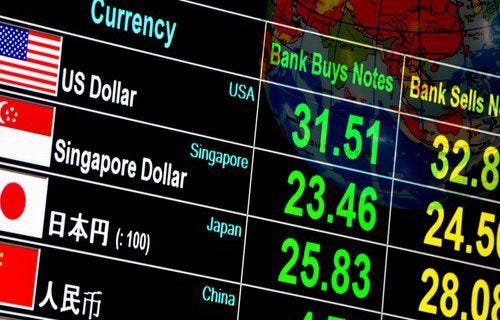 Formally the contracted service, the fee, will cover all the services we offer in each market.
That section here, will be updated according to the emergence of new services.
See you in the next. With Love 💛, Rubikators Team.
Do you really love this article? please tip (clap) us and comment below to continue producing more content like this.
Join in our Official Trade Room In Telegram For Bitmex and Binance.
Subscribe to the mailing list for getting the latest Rubikator's insights every week.
Follow us on Reddit, Twitter, Facebook, Medium, Publish0x, & Instagram.
Any questions, please write to e-mail rubikaventures@gmail.com our support account https://t.me/rubikaventuresc in telegram.