Summary of the most controversial news and stats for this weekend
---
We want to start this story by telling you that BitMEX now controls 0.15% of all the Bitcoins in circulation.
BitMEX Insurance Fund is up 50% since the beginning of 2019 and holds are more than $300 million, according to the theblockcrypto.com.
Now, 1.4 Million Brazilian Point-of-Sale Devices to Support Crypto Payments as reported cointelegraph.com. Great news that will help many people in Brazil.
Cielo, the largest payment processing provider in Brazil, has unveiled support for Bitcoin (BTC) and cryptocurrency purchases on its point-of-sale (PoS) devices.
Bitcoin hashrate ATH promising for Bitcoin's long term price trend as related cryptoslate.com.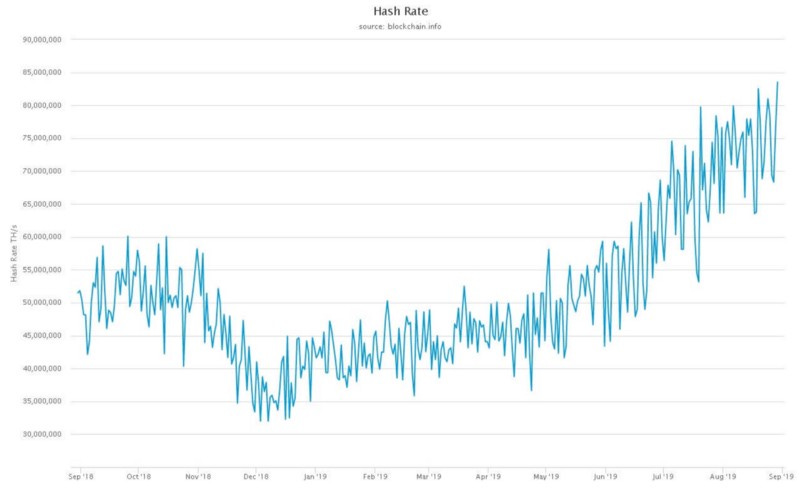 The hashrate of the Bitcoin network, which demonstrates the amount of computing power used to secure the protocol to process transactions, achieved a new all-time high at 83 exahashes.
To the happiness of many, CME Bitcoin futures volume up 130% as wrote cryptoslate.com.
Averaging 7,237 contracts per day, the growth represents a 132 percent increase from the same period last year.
The most controversial was that Lightning Network's Vulnerability Exposes Users to Loss of Funds.
A developer of Bitcoin's Lightning Network, Rusty Russell, announced that the Network is currently facing some security challenges which "could lead to a loss of funds." The announcement was made via a blog post on Lightning Network's Common Vulnerabilities and Exposure page and affected users have been advised to upgrade to a newer version immediately to avoid loss of funds.
Subscribers count poised to rise?
Recent trend is undeniable!
---
Disclaimer: In no way does this article recommend the purchase of any assets, this is a personal opinion of the author. Investment in cryptocurrency is extremely risky and volatile. Also, if you are an investor, always do your own research before investing in anything!
Do you really to love this article? Then, don't forget to clap or tip to continue producing more content like this.
We have a special giveaway for this week, participate now.
Follow us in our Oficial Telegram Channel, Reddit, Twitter, Facebook, Medium & Instagram.
Sign up to Newsletter now so you don't miss the first issue. In the meantime, tell your friends!
Any question, please write to e-mail rubikaventures@gmail.com.